Kirk and Mimi Fisher
INLAND NORTHWEST REALTORS®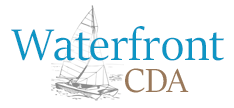 Our office locations are:
Kelly Right Real Estate
250 Northwest Blvd Suite 105
Coeur d'Alene, Idaho 83814
Phone: 208-661-9457
For our Spokane clients:
Kelly Right Real Estate
140 S Arthur St. Suite 600
Spokane, WA 99202
We have over 25 years in the Real Estate industry, including over 16 years as professional, full-time REALTORS® in the Coeur d'Alene/Spokane area MLS associations. By offering excellence in service for all your real estate needs we have maintained multi-million dollar sales consistently, often scoring in the top 2% of our office agents in total sales.
We created this site to help buyers discover, gain information, and complete a successful sale of waterfront homes, secondary waterfront homes and waterfront land. We would love to assist you in every step of the way on the journey to the ultimate North Idaho waterfront lifestyle
Contact us today if you're thinking of buying or selling in North Idaho or Eastern Washington.